Editor's note: This interview of Dion Hinchcliffe was recorded for Coding Over Cocktails, a podcast by Toro Cloud Cloud.
CIOs are now at the forefront of businesses, battling the complexities and challenges brought by the pandemic. The sudden shift has created an enormous burden to organisations, specifically on IT departments, placing greater risk due to limited resources, staff, and budgets.
Dion Hinchcliffe, a Principal Analyst at Constellation Research conducted a study of CIOs to get a grasp of their struggles in growing the business value of IT in 2020. This survey also explored the different strategies of CIOs, as well as the challenges they faced in 2020.
Surprisingly, the challenges faced weren't all technical – they were human resource related.
"The biggest challenges were the physical, mental, and psychological toll that this was taking on their workforce. [Companies are] sized and staffed and structured to be a much larger organization, but our business is way down. Automation is viewed as a way to hang on longer." Hinchcliffe explains during an interview on the Coding Over Cocktails podcast.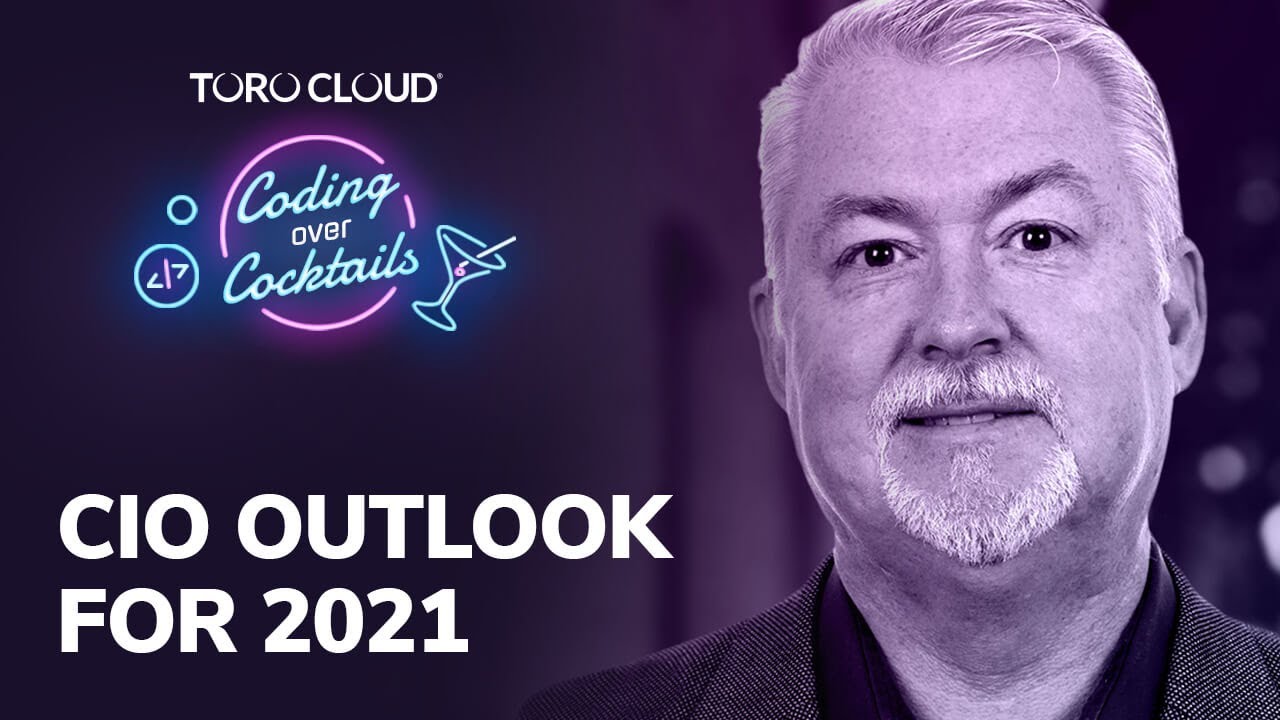 Where are CIOs spending their money in 2021?
The CIO Survey 2020 showed that the top budget priority of CIOs is digital transformation, indicated by more than three-quarters (77%) of respondents, even surpassing cybersecurity, which frequently tops previous CIO surveys.
CIOs are saying that they need to "deliver on digital transformation of work and customer experience within the next six months". Hinchcliffe says.
Another high priority for CIOs fell on COVID-era work experience which combines employee experience/productivity, remote work and return to work/hybrid work with an overall result of 61%. The pandemic has also created more difficulties in dealing with aging legacy systems which prompted CIOs to include IT modernisation as one of their priorities.
Where should future investments go?
Hinchcliffe adds that there is "a real focus on automation" for organisations in 2021 to be able to do more with less and "tackle the problems of remote working and staff reductions very quickly" through automated IT support.
He furthers that by 2025, 90% of everything in IT will be automated just to tread water.
"So much more IT will be around. A lot of that will be low-code. The organisations that can effectively roll out low-code to a lot of workers are going to beat up the organisations that can't right there," says Hinchcliffe.
Learn how CIOs are adopting and investing on different technologies and strategies with Dion Hinchcliffe on Coding Over Cocktails - a podcast by Toro Cloud Cloud.
Coding Over Cocktails is a podcast created by Toro Cloud Cloud, a company that offers a low-code, API centric platform for application development & integration.
This podcast series tackles issues faced by enterprises as they manage the process of digital transformation, application integration, low-code application development, data management, and business process automation. It's available for streaming in most major podcast platforms, including Spotify, Apple, Google Podcasts, SoundCloud, and Stitcher.